Senior Expert & Consultant for machines, machinery safety & technical documentation, safety engineer and laser protection officer
Welcome
I welcome you to my website. As competent consultant, I am glad to support you in all matters regarding machines and industrial plants, work safety and construction sites:
as expert and consultant
as safety engineer and SiGeKo (coordinator for health and safety measures at construction sites)
as technical writer
as appraiser
For more than 25 years, I have been expert for special purpose machine engineering as well as machinery safety. Furthermore, I have more than 20 years of experience with international standards for machine engineering, machinery and work safety.
With my services I would like to support you with your daily challenges concerning, e.g.:
Placing and operation of machines and industrial plants on markets
Providing and operation of work equipment, related risk analysis and safety concepts
Drafting, writing and reviewing technical documentation
Realization & application of the Occupational Safety and Health Act
Adherence of the workplaces ordinance, Ordinance on Industrial Safety and Health (BetrSichV), Construction Site Ordinance (BaustellV)
Periodic tests of work equipment according to UVV and TRBS, etc.
Obligations adherence of operators according to the Accident Prevention Regulations (UVV)
Preparing hazard assessments / explosion prevention documents (GefStoffV) (UVV)
Services
In the following you will find an overview of my services. For more information simply click the respective service.
Expert opinions and expertises for courts
Loss, cause and value assessments for machines
Conservation of evidence for loss adjustments
Expertises for courts
Investigations on causes of loss
Cause of loss reconstruction, loss analysis
Repair costs determination
Machine value assesments for insurance institutes & banks
Analysis on transport demages
Assesments relating performance increases of machines
Evaluation of transportation damages
Expert reports and consulting for machine and industrial plants, incomplete machines, partial machines, and fictures
Technical Documentation
Reviewing and consulting concerning technical documentation, as:
Research on standards and regulation
Risk analysis and evaluation
Operating & Installation instructions
Operating instructions
according e.g. the Machinery Directive 2006/42/EG and the applying policies, DIN EN ISO 20607, DIN EN 82079-1, ANSI Z535.6, etc.
Accident Prevention Regulation Tests (UVV)
Periodic tests of work appliances according to the Technical Rules for Operational Safety (TRBS), and the Accident Prevention Regulation (UVV)
Crane systems, load handling devices, winches and hoists
Presses, power-operated gates
Hydraulic lifts and vehicular lifts
Forklift trucks, storage facilities, storage & retrieval vehicles, etc.
CE – Compliance of machines
Compliance tests of machines and industrial facilities according to the Machinery Directive 2006/42/EG and the applying policies
Identification of points of danger and hazards
Development and construction of safety concepts in order to prevent and reduce danger in collaboration
Issueing risk assessments according to the Machinery Directive 2006/42/EG
Consulting services relating inherent safe construction according DIN EN ISO 12100 of machines and the conduction of safety technology for machines and industrial plants
Consulting services relating the construction of "safe machines" and safety engineering for machines and industrial facilities
Consulting services for repairs, updates and upgrades of machines under consideration of economic factors and required protective measures
Work equipment
Work equipment assessments according article 5 of the Directive on saftey for work appliances 2009/104/EG. (Arbeitsmittelrichtlinie, European Law)
Hazard assessments according § 3 of the Ordinance on Industrial Safety and Health (BetrSichV, German Law)
Work equipment assessments according § 10 of the Ordinance on Industrial Safety and Health (BetrSichV, German Law)
Fire protection
Support with the setup of an operational fire protection organisation
Determination of the current status of the fire protection
Preparation of fire protection analysis, fire protection concepts and fire protection codes according to DIN 14096
Audit and consulting concerning a preventative and integrated fire protection as fire prevention officer
Preparation of escape and rescue plans according to ASR A2.3 and DIN ISO 23601
Creating presentations, training and instruction documents
On e.g. the following topics:
Safety instructions and training
Seminars on technical and specialised topics (quality, occupational safety, machine safety, legal regulations, standards, etc.)
Work safety and health management
Support with the implementation of safety and health protection management systems according to ISO 45001
Execution, controls, consulting
Explosion protection
Preparing hazard assessments / explosion protection documents according to Ordinance on Hazardous Substances (GeffStoffV)
Work safety – Safety related services
"Safety related services" as external professional in work safety, i.e. according to the Accident Prevention Regulations (UVV, German Law)
Health and safety protection coordinator - SiGeKo
Health & Safety Coordinator according to the Construction Site Ordinance (BaustellV, German Law)
Training & Coaching
CE – compliance of machines
National and european policies
Issueing technical documentation
Target audience: foremen, technicians, constructors, project leaders, executives, managing directors
Elaboration of project specifications
Support on the elaboration of tender documents i.e. for manufacturers and operators as well as the support on preparing terms of delivery and service provision for procurement purposes (machine and industrial plants), i.e. legal minimum requirements.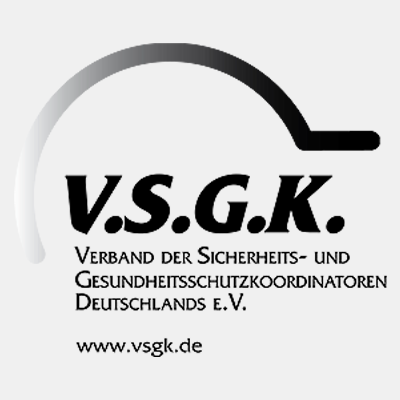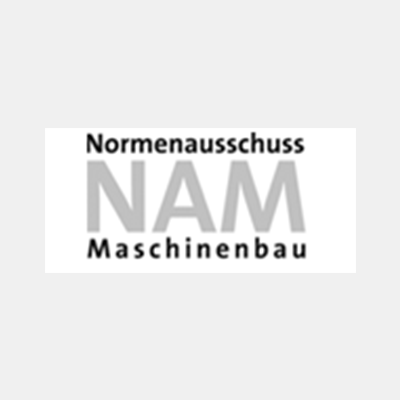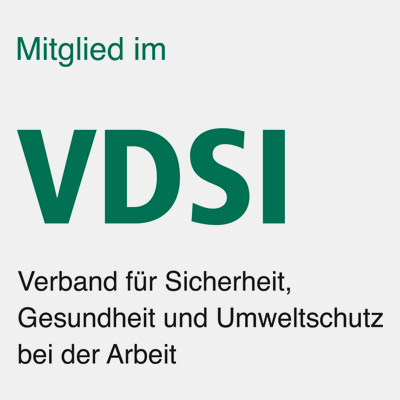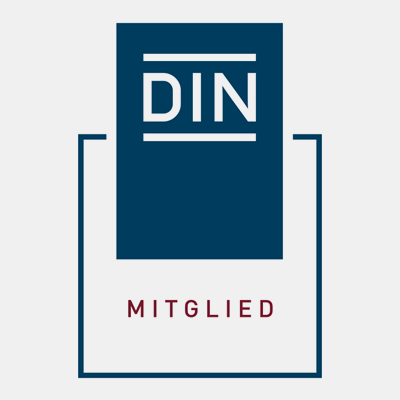 Qualifications
Below you will find a list of my qualifications. Click the respective file in order to open it.
Senior Expert for machines and materials handling technology
Consultant and Appraiser for machine engineering
Project Management, Project Coordination, Project Controlling
Head of Technology, Operational Manager and Head of Design
Sales, proposal preparation, preparations of specifications
Feasibility analysis
Crane construction and mounting, load handling devices
Special machine engineering for steel mills, steel plants and Open-die forges
Process plants and machines for the recycling industry
Production plants for the automotive industry
Member of the DIN Standard Committee Machine Engineering (NAM) CEN/TC 147 Crane – Safety and Member of the DIN Standard Committee Power-operated storage facilities (SpA CEN/TC 149/WG 4)
Preparation and audit of technical documentation according to DIN EN 82079-1 and ANSI Z535
Test of machines according to european directives
Work safety and health protection for business and industry
Occupational safety and health protection on construction sites – SiGeKo
2015
BDSF e.V., Bundesverband Deutscher Sachverständiger und Fachgutachter
BDSF examined Senior Expert for machines, machinery safety, technical documentation and work safety
1997
Saarberg Service Center Arbeitsschutz., Saarbrücken
Safety engineer parts A,B and C
1994
TÜV Saarland e.V., Sulzbach
QM- Representative
1988
Hochschule für Technik und Wirtschaft des Saarlandes HTW (University of Applied Sciences), Saarbrücken
Studies of Engineering (Machines and Design Technology)
1987
INEX / ZPT – Zentrale für Produktivität und Technologie Saar e.V., Saarbrücken
Business Foundation and Management of Companies
1981
Ford Werke AG, Saarlouis
Apprenticeship as Machine Fitter
Contact
To contact me please call me or write me an email. I will get in touch with you soonest possible.